All For Jesus
$13.50
Valerie Boese – This is a nice selection of songs written by Valerie Boese. It has a really nice cover on it with the Bible and flowers on it. Some titles are as follows. All For Jesus, God Will Rise Before the Sun, Oh Come, The Lord! He Is So Good, These Lips Are Not Worthy, I Claim The Blood Of Jesus, Only With God, When My Troubles, How Can I Doubt, Someday, O The Beauty Of The Earth, and This Is Not My Home.
Description
Youth to Adult
Paperback
Songs: 43
ISBN: 978-1-989205-21-1
Product Search
Product categories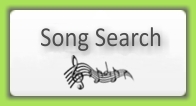 We are sorry - we are no longer able to offer free shipping over $75.
Prices in our site are in USD. Canadian customer?