Beams Of Light No. 2
$6.95
Linda Unruh – Some songs: I Am Clinging To Jesus/Only At The Foot Of The Cross/Through Christ I Can/The Argue Song/Why Should I Worry/Mother's Love and Praise His Name.
1 in stock
Description
Linda Unruh, 
Youth to adult,
Paperback,
18 songs,
Product Search
Product categories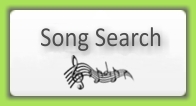 We are sorry - we are no longer able to offer free shipping over $75.
Prices in our site are in USD. Canadian customer?