Beside Still Waters
$10.50
Vangi Millsap – A collection of new songs mostly written by Vangi Millsap. Includes some graduation songs, some wedding songs and also a funeral song. Some songs: Looking To The Future/Bless Them, Lord/Give Me The Wings Of A Dove/The Highway Of Time/This Poor Man Cried/Bells Of Glory/You Prayed and On My Bended Knees.
Description
Youth to Adult
Paperback
37 Songs
ISBN: None
Product Search
Product categories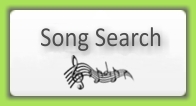 We are sorry - we are no longer able to offer free shipping over $75.
Prices in our site are in USD. Canadian customer?