Breaking Waves
$11.00
Charlene Friesen – Some songs: Are You Making This World A Brighter Place?/ Battle-Scarred Brother/ Heaven on Earth/ He Was Picking Up The Pieces/ It's Raining/ Love Song/ Run Till The Dawn/ Welcome Band and Where The Miracles Are.
Description
Youth to Adult
Paperback
39 songs
Product Search
Product categories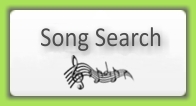 We are sorry - we are no longer able to offer free shipping over $75.
Prices in our site are in USD. Canadian customer?