Carols Of Praise
$7.95
Vivian Koehn – These songs are enjoyable and easy to sing. Some titles: A Glimpse Of Glory/Boundless Grace/Jesus Leads (wedding version)/Life Is Fragile/The Wonder Of Love/They Call It Heaven and With My Eyes Fixed On Jesus. Songs written by Vivian Koehn and other authors.
Description
Vivian Koehn, 
Youth to adult,
Paperback – spiral bound,
23 songs
Product Search
Product categories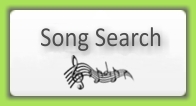 We are sorry - we are no longer able to offer free shipping over $75.
Prices in our site are in USD. Canadian customer?