Classroom Chorus Time
$6.95
Mildred Friesen – This songbook contains some lullabies and songs relating to home and nature for classroom or family singing. Since most songs have a religious message, this book would be useful in Sunday schools and Bible schools. Songs written by Mildred Friesen and other authors. Songs for all ages.
Description
Preschool to Upper Grades
Paperback
Songs: 71
ISBN: 1-896199-28-3
Product Search
Product categories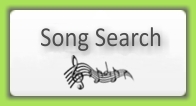 We are sorry - we are no longer able to offer free shipping over $75.
Prices in our site are in USD. Canadian customer?