Crown of Thorns
$9.95
Marilyn Smith – Some songs: Come On In/Lead Us, Father/My Pilgrim Journey/I Have Made a Commitment/Little Foxes Spoil the Vines/I Have Peace For I Have Jesus and more.
Description
Marilyn Smith,
Youth to adult,
Paperback,
36 songs
Product Search
Product categories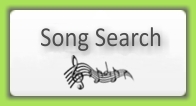 We are sorry - we are no longer able to offer free shipping over $75.
Prices in our site are in USD. Canadian customer?