Echoes of Triumph No. 2
$14.75
Echoes of Triumph Songbooks
Elizabeth Drudge – Some titles: Someone Needs Your Smile/Don't Hang Your Harp On The Willow Tree/The Wheel Of The Mill/Unto Us A Child Is Born/Gloryland Flight/Christ's Intercessory Prayer/Hand In Hand/Almighty God/Be Still And Wait and The Tree Of Calvary.
Description
Youth to Adult
Paperback
34 Songs
ISBN: None
Product Search
Product categories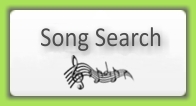 We are sorry - we are no longer able to offer free shipping over $75.
Prices in our site are in USD. Canadian customer?