Sale!
Echoes of Triumph No. 6 (Discount Slight Damage)
$13.95
Echoes of Triumph Songbooks
Elizabeth Drudge – Each song in this collection is taken from the book of Revelation, either as words directly from the Bible (KJV), or put into a poem. No prophetic slant. Some titles are: Thrust in Thy Sickle/Time No Longer/King of Kings/Lukewarm/How Long, O Lord? and Woe To The Earth. 3 songs for men's voices.
Out of stock
Description
Youth to adult
Dark Blue Paperback
40 songs
Product Search
Product categories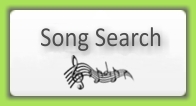 We are sorry - we are no longer able to offer free shipping over $75.
Prices in our site are in USD. Canadian customer?