Echoes of Triumph No. 7
$14.95
Elizabeth Drudge – Theme song is "The Family That Sings Together Clings Together". Contains many songs for family singing: nature songs, Bible stories put to music, children's songs and more! Some songs: Little Boys Are Needed/For This Child We Prayed/Instant Things/Milky Way/Let The Trumpet Blow and Turn Our Tears To Rainbows. 4 songs for male voices.
Description
Youth to adult
Pink Paperback
50 songs
Product Search
Product categories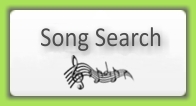 We are sorry - we are no longer able to offer free shipping over $75.
Prices in our site are in USD. Canadian customer?