Echoes of Triumph No. 8
$13.50
Elizabeth Drudge — – Some titles: Lift Up Your Heads O Ye Gates/No Time For God/Bring Back The Shadow On The Sundial/I Wanted To Be There For You/Running The Race and The Lord's Prayer.
Description
Echoes of Triumph Songbooks
Elizabeth Drudge –
Youth to adult
Pink Paperback
46 songs
Product Search
Product categories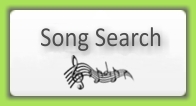 on retail orders over $75 to the US or Canada
Prices in our site are in USD. Canadian customer?
click here