Gentle Rain
$8.95
Jeanette Nightengale – Some titles are: That's What The Cross Means To Me/Love Across The Storm/Where Is God?/The Land That Borders Heaven/Tomorrow Is Waiting/O River, Pretty River and Mystery Of The Star. Includes four Christmas songs, one with a recitation, and one school song.
Description
Youth to Adult
Paperback
28 Songs
ISBN: None
Product Search
Product categories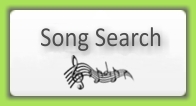 We are sorry - we are no longer able to offer free shipping over $75.
Prices in our site are in USD. Canadian customer?