Sale!
Gleanings No. 2 (Discount Slight Damage)
$9.95
Gleanings Songbooks
Mildred Friesen – A collection of songs, most written by Mildred Friesen. Some titles: Dig Your Roots Down Deep/Angels Are Singing All The Time/He's In Control/I Bend The Knee/My Child, I'm Near/My Dear Old Grandma/Transferred To His Care and Uphold Them In Prayer.
1 in stock
Product Search
Product categories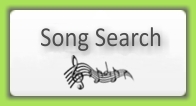 We are sorry - we are no longer able to offer free shipping over $75.
Prices in our site are in USD. Canadian customer?