Gleanings
$9.95
Gleanings Songbooks
Mildred Friesen – A collection of songs, most of which are written by Mildred Friesen. Some titles: Thinking Of Loved Ones/When I Meet Jesus In The Sky/God Searched Over Heaven/You Must First Know The Lord and There's No Place On Earth.
Description
Youth to Adult
Paperback
Songs: 31
ISBN: 1-896199-95-X
Product Search
Product categories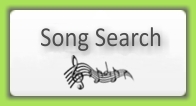 We are sorry - we are no longer able to offer free shipping over $75.
Prices in our site are in USD. Canadian customer?