Glory Road
$12.95
Jeanette Nightengale — A book of inspirational songs for everyone. Some titles: One Quiet Night/Take Me Back to Calvary/The Song Goes On/His Precious Blood/It's All About God/A Baby's Cry/Within the Ark. Jeanette Nightengale.
Description
Youth to adult
Paperback
39 songs

Product Search
Product categories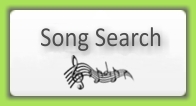 We are sorry - we are no longer able to offer free shipping over $75.
Prices in our site are in USD. Canadian customer?