He Goes Before
$13.95
A collection of new songs by 14 different authors, with about half written by the publishers Les Dirks and Chad Goossen. Other authors: Matthew Goossen, Kelsey Duerksen, Gina Ensz, Bill Ezzell, Evan Kramer, Eric Toews, Jeff Toews, Dorothy Good, Maxine Schartner, Rudy Bueckert, Arlen Isaac, Travis Isaac. Some of the 59 songs are: Heaven's Comfort/Guiding Light/Gently Led/Majesty Enthroned/Flaming Chariots of Fire/Incense of the Saints/Walk Me Through This Storm/God Is Love/Highway to Nowhere/Compassionate Friend and With You I'll Abide.
Out of stock
Description
Youth to Adult
Paperback
Songs: 59
ISBN: None
Product Search
Product categories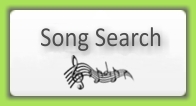 We are sorry - we are no longer able to offer free shipping over $75.
Prices in our site are in USD. Canadian customer?