In The Shadow of the Cross
$8.95
Faylene Wiebe – Some titles: Glory Is Waiting/A Lighthouse By The Sea/Way Down Deep/My Strength's In Thee/Jesus Hears My Heart's Faintest Whisper/Road Map/There's A Beautiful Mansion and Choose You This Day.
Description
Faylene Wiebe,
Youth to adult,
Paperback,
27 songs

Product Search
Product categories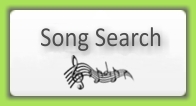 We are sorry - we are no longer able to offer free shipping over $75.
Prices in our site are in USD. Canadian customer?