Let God Arise
$10.95
Valerie Boese – Another collection of songs written by Valerie Boese. Some of the titles in this book are: Let God Arise/A Lovely Day Has Dawned/He's The Only Help/One Life For Thee/The Door Standing Open For Me and The Guardian Angel.
Description
Youth to Adult
Paperback
Songs: 28
ISBN: 1-897080-01-8
Product Search
Product categories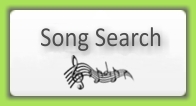 We are sorry - we are no longer able to offer free shipping over $75.
Prices in our site are in USD. Canadian customer?