Sale!
Melodies For The Master (Discount Slight Damage)
$7.95
Cindy Koehn – Some of the titles: The Old Country Church/He Set Me Free/Without Thee I Am So Small/A Lost Soul Has Been Found/Praise Ye The Mighty Lord/You Can Be Free/There Is Power and On This Night Is Born Our Savior.
1 in stock
Product Search
Product categories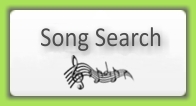 We are sorry - we are no longer able to offer free shipping over $75.
Prices in our site are in USD. Canadian customer?