Sing a New Song!
$8.25
Edith S. Witmer – A collection of hymns, anthems and choruses, including wedding and Christmas. 24 children songs. Excellent for homes, schools, and Sunday schools. Includes: Sing A New Song!/Safe Home/Out In The Night/Wedding Blessing/Round And Round/Noah's Ark and Little Butterfly.
Description
Edith S. Witmer,
Youth to adult,
Paperback,
125 songs
Product Search
Product categories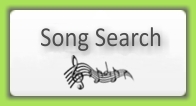 We are sorry - we are no longer able to offer free shipping over $75.
Prices in our site are in USD. Canadian customer?