Sing Praises
$18.75
Valerie Boese – The hymns in this book have deep messages and lovely tunes, most coming from old books such as The Broadman Hymnal, Triumphant Service Songs, and The Finest Of The Wheat. Compiled by Valerie Boese, with some of her own songs. Includes: As A Volunteer/More Like The Master/Atonement Was Made/Mother's Prayers Have Followed Me and The Harvest Is Ended.
Description
Youth to Adult
Hardcover
Songs: 218
ISBN: None
Product Search
Product categories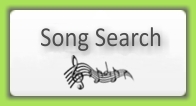 We are sorry - we are no longer able to offer free shipping over $75.
Prices in our site are in USD. Canadian customer?