That Beautiful Name
$10.25
Songs by John Hochstetler
John Hochstetler – A collection of new songs, including: More Precious Than Gold/The Last Day of My Life/He's Reaching For You/How Can I Carry Your Name/All Nature Speaks of Jesus and This Same Friend.
Description
Youth to Adult
Paperback
28 Songs
ISBN: 9781897080580
Product Search
Product categories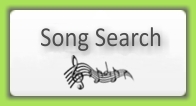 We are sorry - we are no longer able to offer free shipping over $75.
Prices in our site are in USD. Canadian customer?