The Bear That Heard Crying
$7.99
Natalie Kinsey-Warnock – When three-year-old Sarah gets lost in the woods, the search is on. After three days people want to quit. A big black furry "dog" keeps Sarah warm at night. Was it truly a dog? Read all about this true account and see how she was found.
Description
Preschool to Lower Grades
Paperback
Pages: 32
ISBN: 9780140558548
Product Search
Product categories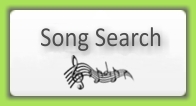 We are sorry - we are no longer able to offer free shipping over $75.
Prices in our site are in USD. Canadian customer?