The Heavenly Man
$16.99
Liu (Brother Yun) Zhenying – Yun is converted at the age of 16 in 1974. The call of God to go spread the Word "to the south and the west", has a great price: years of imprisonment, tortures, and separations from family, yet through Yun's untiring efforts, and the efforts of dedicated Christians the gospel in China spreads like wildfire. A true story of modern-day persecutions of Christians in China.
Description
Youth to Adult
Paperback
Pages: 352
ISBN: 0-8254-6207-X
Product Search
Product categories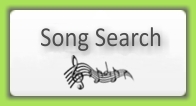 We are sorry - we are no longer able to offer free shipping over $75.
Prices in our site are in USD. Canadian customer?