The Lord Doth Reign
$9.99
Evan Kramer — These songs were written by Evan Kramer and Tim Coblentz with the prayer and desire that they would be a source of inspriration and edification. Some titles: A Country Called Heaven/Let Not My Heart/The Trail/Glory Be To God/Dawning of Another Day/We Can Make It Right.
Description
Youth to Adult
Paperback
32 songs
Product Search
Product categories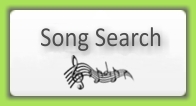 We are sorry - we are no longer able to offer free shipping over $75.
Prices in our site are in USD. Canadian customer?