The Wright Brothers – A Flying Start
$7.95
Elizabeth MacLeod – Will and Orv were self taught engineers. As children they loved fixing machines and experimenting. They were also interested in printing, and published a newspaper, opened a bike store and built bikes. Read about their interest in flying, and what it all took to bring their dreams to reality!
Description
Middle to Upper Grades
Paperback
Pages: 32
ISBN: 978-1-55074-935-9
Product Search
Product categories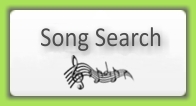 We are sorry - we are no longer able to offer free shipping over $75.
Prices in our site are in USD. Canadian customer?