Tomorrow In Your Hand
$12.95
Darrel Koehn – A collection of songs, written by Darrel Koehn. Some titles: God's Perfect Peace/Sometimes I Cry/Sweetest Heaven.
Description
Youth to adult
Paperback
50 songs
Product Search
Product categories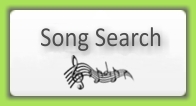 We are sorry - we are no longer able to offer free shipping over $75.
Prices in our site are in USD. Canadian customer?