Victory Voices No. 2
$6.75
Robert D. Toews – Some of the titles are: A Broken Contrite Spirit/God's Little Children/I Was Born To Be Free/A Beautiful Home/Especially For You/Peace Of Mind In A Troubled World and Mother's Hymns. Two Spanish songs are also included. Most songs written by Robert D. Toews.
Out of stock
Description
Robert D. Toews,
Youth to adult,
Paperback,
47 songs
Product Search
Product categories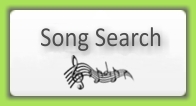 We are sorry - we are no longer able to offer free shipping over $75.
Prices in our site are in USD. Canadian customer?