View cart
"Classroom Chorus Time" has been added to your cart.
You've Forgotten About Egypt
$10.95
Michela Toews — A collection of original songs Some titles: A Dry-Eyed Repentance/God Can Make Miracles/Silvery Moonbeams/These Chains That Bind/Behold, He Knocks/Let Go/Trust In Me Through the Storm
Description
Michela Toews,
Youth to Adult,
Paperback,
38 songs
Product Search
Product categories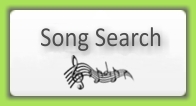 We are sorry - we are no longer able to offer free shipping over $75.
Prices in our site are in USD. Canadian customer?