Daniel: The Praying Prince
$4.50
Bible Wise Stories
Carine MacKenzie – Daniel had been taken prisoner and brought to the city of Babylon. As Daniel puts God first in his life, things turn out well for him. Find out how Daniel became ruler and what happened when he was thrown in the lions' den.
Description
Lower Grades
Paperback
Pages: 32
ISBN: 9781857921557
Product Search
Product categories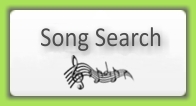 We are sorry - we are no longer able to offer free shipping over $75.
Prices in our site are in USD. Canadian customer?