Echoes of Triumph No. 4
$14.95
Echoes of Triumph Songbooks
Elizabeth Drudge – Some titles: Heavenly Father, At This Altar/Roses Shed Their Sweetest Fragrance/The Wedding On High/Let Us Exalt The Lord Our King/We Stand On Holy Ground/Show Me Thy Hands/O Prepare Thee, O My Soul and I Can See Beyond The Sunset.
Description
Youth to adult
Pink Paperback
36 songs
Product Search
Product categories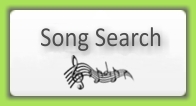 We are sorry - we are no longer able to offer free shipping over $75.
Prices in our site are in USD. Canadian customer?