Harmonies of the Heart
$16.95
Jonas & Sadie Beiler – A collection of songs most of which have never appeared in a book before. Some songs: Glorious Harmony/The Hand of the Lord/Hiding From the Storms Outside/In His Presence/Daddy, Will You Be There For Me?/My Jesus Understands/Sing to Me of Heaven/Faithful Men and more. Compiled by Sadie Beiler and LaVerda Miller with many of their own songs.
Description
Youth to Adult
Hardcover
Songs: 248
ISBN: 9780982224403
Product Search
Product categories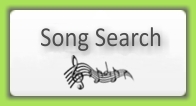 We are sorry - we are no longer able to offer free shipping over $75.
Prices in our site are in USD. Canadian customer?