Hymns of Harmony
$11.50
John B. Martin – Contains 117 English and 38 German songs compiled by John B. Martin, with some of his compositions. Some songs: Christ Is The Bridge/He Seeks For His Sheep/Spread A Little Sunshine/By The River/One Drop Of Water/O Dienet Dem Herrn/Das Hasslibacher Leid and Auf Meinen Lieben Gott. German songs in Fraktur typestyle.
Description
Youth to Adult
Paperback
155 Songs
 ISNB: 1897080085
Product Search
Product categories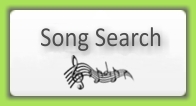 We are sorry - we are no longer able to offer free shipping over $75.
Prices in our site are in USD. Canadian customer?