Precious Promises In Song No. 1
$14.50
Precious Promises Songbooks
A collection of gospel songs, many of which were published for the first time in this book. Includes 21 wedding songs, a few anniversary songs and a variety of other topics. Some titles: I Will Sing Forevermore/I Must Hold To His Hand/Later On and The First Christmas.
Description
Precious Promises Songbooks,
Youth to adult,
Brown Paperback,
153 songs,
ISBN 978088253094
Product Search
Product categories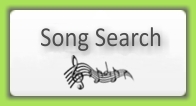 We are sorry - we are no longer able to offer free shipping over $75.
Prices in our site are in USD. Canadian customer?