Precious Promises In Song No. 2
$14.95
Precious Promises Songbooks
This songbook contains songs from our periodical Write'n'Sing and other books. We asked our subscribers to help select the songs and the response was good. Some titles: A Bright Tomorrow/Because He Forgives/By The River/Sweetest Heaven/The Lighthouse Of The Lord/The Wonder Of Love and Walk In Love.
Description
Youth to Adult
Hardcover
Songs: 186
ISBN: 978-0-920035-76-4
Product Search
Product categories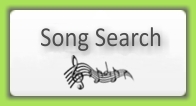 We are sorry - we are no longer able to offer free shipping over $75.
Prices in our site are in USD. Canadian customer?