Songs of Devotion No. 2
$15.75
Songs of Devotion Songbooks
Simon Filbrun – Contains most of the songs from the first Songs of Devotion, along with songs composed in the last several years by Simon Filbrun. Some old and new favorites by other authors. Titles include: Jehovah Reigns/Break Ye Forth With Singing/In All Thy Vast Concerns Of Life/A Bright New Day Is Dawning/God Shall Wipe Away All Tears and The Prince of Peace.
Description
Youth to Adult
Hardcover
Songs: 234
ISBN: 1897080115
Product Search
Product categories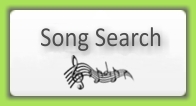 We are sorry - we are no longer able to offer free shipping over $75.
Prices in our site are in USD. Canadian customer?